Bach: St. Matthew Passion Gaechinger Cantorey / Hans-Christoph Rademann (Accentus)
Your shelves may already be cluttered with recordings of Bach's St. Matthew Passion, but make a small space for these. Recorded in November 2020 under lockdown conditions, it has it all: excellent soloists, crisp orchestral playing and flawless choral singing. The restrictions must have given the sessions an additional impetus, explained the conductor Hans-Christoph Rademann in the brochure, that the process "was extremely difficult … every musician has to act more like a soloist and still be part of a whole". A photo that was taken during the sessions in Ludwigsberg shows singers and players who just manage to push their way onto the stage while maintaining social distance. The sound recorded by the Accentus production team is transparent but comprehensive. I'm an old school speaker and amplifier at heart, but these discs sound wonderful through headphones.
Rademann's no-frills direction is a model of this kind; There are so many wonderful moments. "Just bleed, dear heart!" is sung exquisitely by the soprano Isabel Schicketanz, and Patrick Grahl's Evangelist is sweet but authoritative in his recitatives. Rademann's refusal to linger gives numbers like "Mercy" an unsentimental urgency and clout. And these babbling oboes in "Sehet, Jesus hat die Hand" are beautiful and fit perfectly with Maria Henriette Reinhold's solo line. It's all wonderful and something you will hear all year round.
And the sun darkened – music for passion tides New York Polyphony (BIZ)
The latest BIS CD from New York Polyphony spans more than 500 years and shows the versatility of the quartet. Potentially austere objects, such as a motet by the Franco-Flemish Renaissance composer Loyset Compère, have a rare warmth and immediacy that reflects their origins in the 15th century. And Josuin's "Tu pauperum refugium" is quietly enthusiastic, the singers breathe like one. The voices fit together so well that countertenor Geoffrey Williams covers them. Andrew Smith's Salme 55 dates back to 2011 and is based on casual music composed for a play about Gesualdo. Smith's material sounds excitingly contemporary as well as archaic. Just like Cyrillus Kreek's setting of Psalm 22, which was composed incredibly as early as 1914, Kreek's inventive harmonic language is a constant joy.
The longest work here is the Officium de Cruce by Compère, a cycle of nine motets that trace the story of the Passion. Listen to the lyrics and you'll be amazed at how accurately each section reflects the plot, from the cries of the crowd "Crucify Him" ​​to the solemn beauty of the music depicting the death of Christ. Flawlessly sung and superbly constructed. Another disc for the whole year, not just Easter.
Bach: piano works Rinaldo Alessandrini (naive)
More Bach on the harpsichord. Wahey! Although it is not a complete set of English suites, partitas, or Goldbergs, but a bold attempt to give an impression of Bach's keyboard output in three servings, each of which has its components in the same key. Rinaldo Alessandrini starts in A minor and then switches to D minor before a C minor ends. That's a lot of smaller cipher fonts, but this collection is far from boring, and when the three sequences are organized identically (foreplay invention, symphony, a pair of preludes and fugues) we can compare the different atmospheres of each key. A minor feels light and brittle, D minor gloomy and C minor rich and solemn. At least that's how I reacted. A constant pleasure is the care and attention that Alessandrini pays to the smallest pieces, a work like the tiny BWV 90 D minor prelude, which packs a disproportionate throughput.
Another bonus is that the harpsichord sound is so colorful. In 1984 Alessandrini played a copy of an original from the 18th century. I love the springiness that he brings to the faster numbers, the triplet rhythms of the WTC's first D minor prelude, irresistibly bouncing, Bach's bass line bouncing along with it. Each sequence ends differently, the D minor sequence ends with Bach's BWV 964 Sonata, a transcription of an original violin. Not that you would guess; The composer's decorations reinvent the work. Alessandrini is excellent in the finale, the different voices are perfectly characterized. You are always surprised by Bach's originality. The sudden C major cadence ends an excerpt from The Musical and offers a delicious surprise. A clever, joyful collection.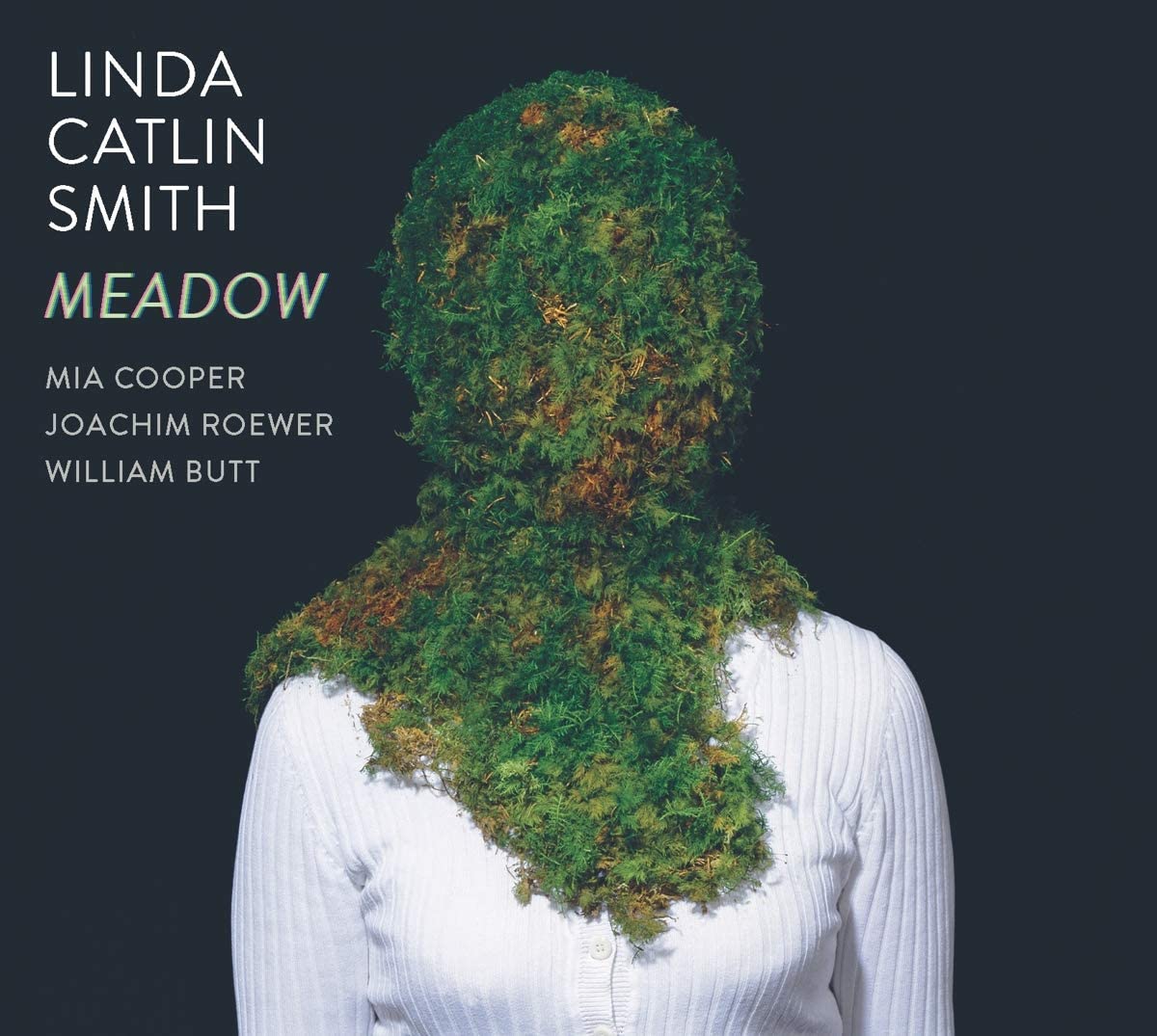 Linda Catlin Smith: Meadow (Louth Contemporary Music)
New music thrives in the most unlikely places; Sheffields Another Timbre is one of the largest experimental record labels and just a short walk across the Pennines is Huddersfield, home to one of the world's leading contemporary music festivals. Then there is the Louth Contemporary Music Society in Dundalk, Ireland, whose founder Eamonn Quinn has secured visits from John Zorn, Terry Riley and Arvo Pärt. The festival has its own record label and two new releases have come my way recently. Linda Catlin Smiths Wiese is a 33-minute string trio. The title is explained by her description of a meadow as a superficially unspectacular garden in which "many different types of plants and tiny flowers are hidden … it is a place of infinite variation". Smith draws an exquisite palette of colors from her three musicians, from dense chords to deliciously airy textures, gentle violin harmonics floating above the top. as "more like patient observation than a form of self-expression … I try to stay away from it and just let it be." Magical stuff performed with love by Mia Cooper, Joachim Roewer and William Butt.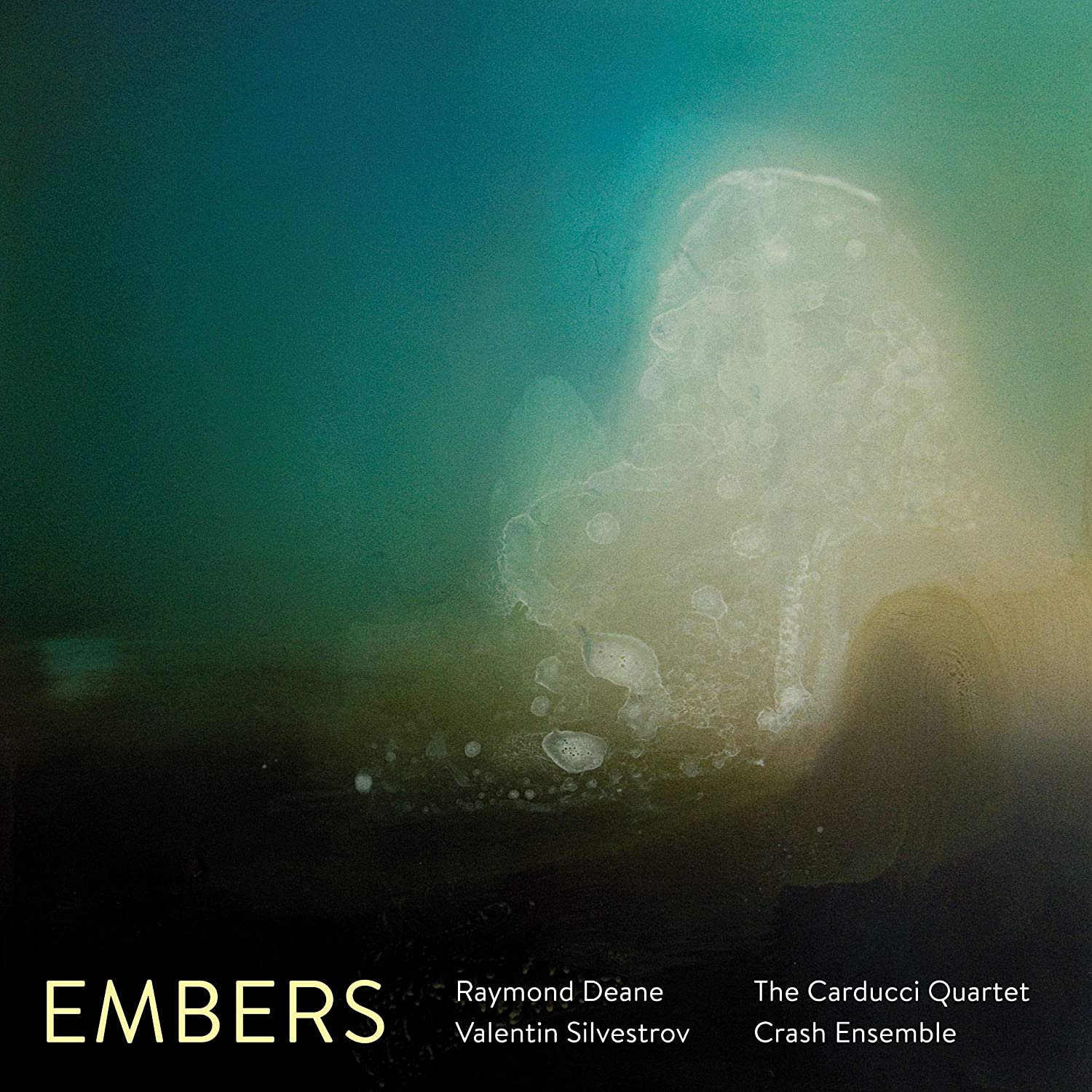 Embers contains more chamber music for strings, this time by Raymond Deane and Valentin Silvestrov. The latter's string quartet No. 3 is a rare commission. Silvestrov willingly writes the work after meeting Quinn. As with the Smith String Trio, Silvestrov's music follows its own rules and unfolds slowly and euphonically. The quartet's origins are occasionally signaled by an allusion to Irish folk music or a squeaky cadence. The final fade to silence is extraordinary. It is associated with two pieces by Irish composer Raymond Deane. Marthiya, a string trio played here by the Crash Ensemble, is an ongoing, compelling lament brought about by "the broader slaughter the West has inflicted on the Arab and Islamic world." Embers, heard here in a string quartet version (played together with the Silvestrov from the Carducci Quartet), is Deane's most frequently performed work. The musical material occasionally sways in the abyss before it is brought back to life. Engaging and touching, it's a breeder. Both discs are flawlessly manufactured and designed. Next month's festival is inevitably an online affair, but when the lockdown wears off I'm tied to Louthward.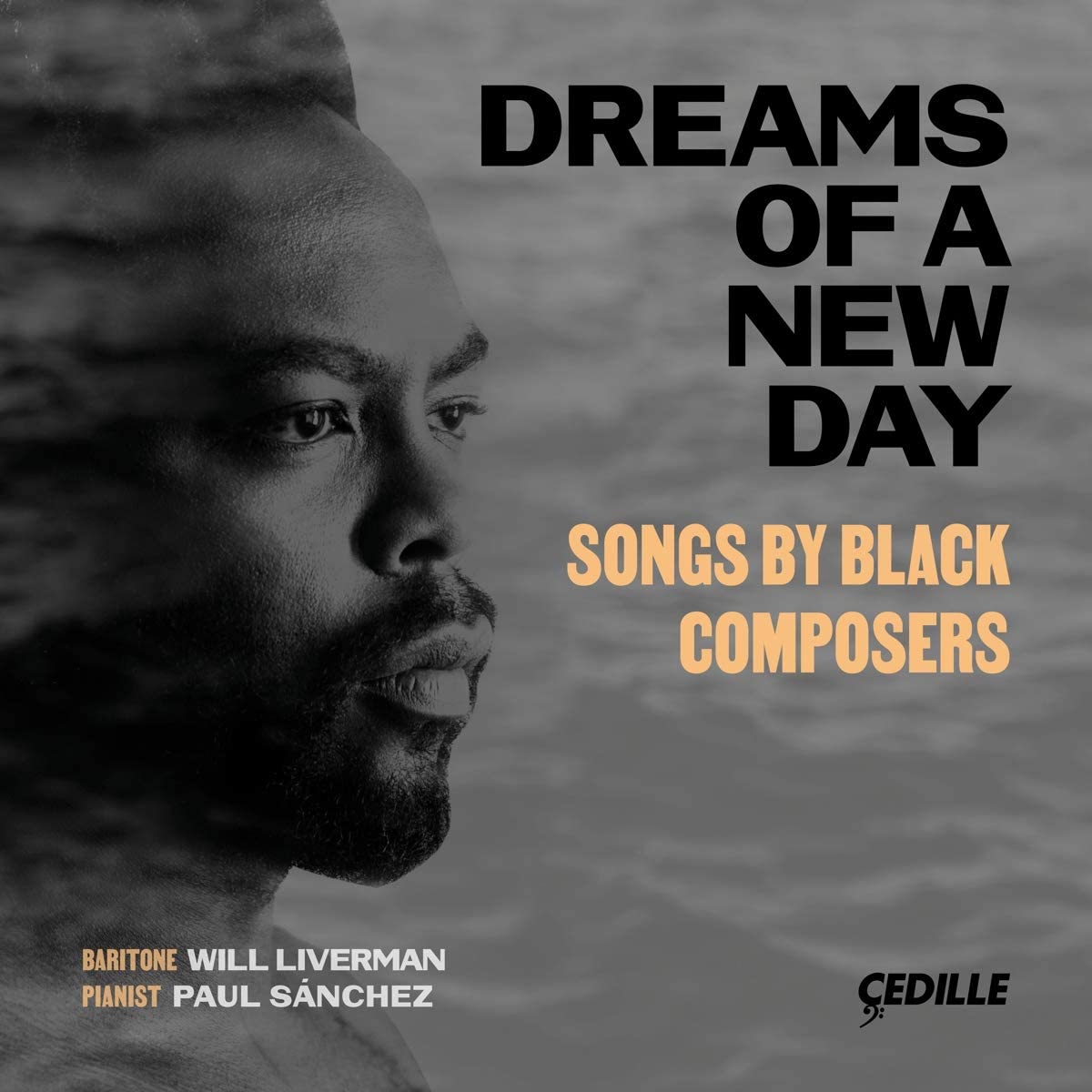 Dreams of a new day – songs by black composers Will Liverman (baritone), Paul Sánchez (piano) (cedilla)
Baritone Will Liverman's self-proclaimed passion project contains wonderful material that reminds us that "black composers wrote so much more than just spirituals!" Henry Burley's Five Songs of Laurence Hope are the earliest of 19 numbers by African American musicians. He attended the New York National Conservatory when Dvořák was its director. Dvořák admired Burley's singing of the Spirituals and his knowledge of the American folk song. Burley responded by praising the older composer's Czech nationalist style. Burley's cycle was written in 1915 and contains texts by Adela Florence Nicolson. He combines impressionism with colloquial language, especially in the fourth song "Among the Fuschias". I had heard of Margaret Bonds through her magical Christmas cantata The Brown King's Ballad, which was recently released on Avie. Her three dream portraits are from 1959, each song text is a response to the burgeoning civil rights movement. The accessible, no-frills style of Bonds wins, Liverman's direct, warm delivery of just what is needed.
The second of the two black churches by Shawn E Okpebholo is an outstanding music of economical, quiet power, an effective contrast to the assertive opening number, Damien Sneed's "I dream a world", an eloquent plea for "a world in which man / No other man will despise ". Richard Fariña's "Birmingham Sunday" was recorded by Joan Baez, among others, and ensures a rousing finale in which Fariña appropriates a Scottish folk tine and makes it his own. Liverman sings excellently throughout, with the sympathetic support of pianist Paul Sánchez. The CD is beautifully designed and constructed. The full texts are contained in a separate brochure.
Margaret Marshall – – Songbird

Songbird is a digital-only release and compilation of live recordings by Scottish soprano Margaret Marshall in the 1970s when she felt her voice was "the brightest and freshest". Marshall had a long and successful career and retired in 2005. The fact that we can even hear these performances is due to a series of chance encounters that come from various German radio archives and that sound flawless. Listening to Bach's secular cantata Non sa che sia dolore played by a regular chamber orchestra feels like a guilty pleasure. I don't care if it's anachronistic or if the solo flutist's tone is improbably rich; Marshall's sweet vocals work for me, and the conductor and composer Hans Zender is a responsive companion. The situation is similar with Marshall's 1974 recording of Purcell's Expostulation of the Holy Virgin with the Bavarian Radio Symphony Orchestra under Moshe Atzmon (a performance that won first prize at the ARD International Music Competition); It's big boned but great. Marshall's reluctance in the closing bar moves deep. Arias by Mozart and Handel were exhumed, victoriously sung, along with three Strauss songs recorded at Wigmore Hall in 1976, Marshall accompanied by her school friend John Fraser.
A surprise is a performance of Finzis Dies Natalis under Günter Kehr from 1979; We are used to hearing the cantata sung by a tenor, although the problematic first recording was made by soprano Joan Cross. This is beautiful work and a pleasure to hear performed so well. Kehr and Marshall shape the "Rhapsody" beautifully and there is never any hint of shrill in their high register. A nice achievement to live with. The recordings all sound great, technically, but it's their musicality that makes them a must-listen. You can find download and streaming links on the Marshall website. Hours of happy listening await you.
@ AbrahamRickson