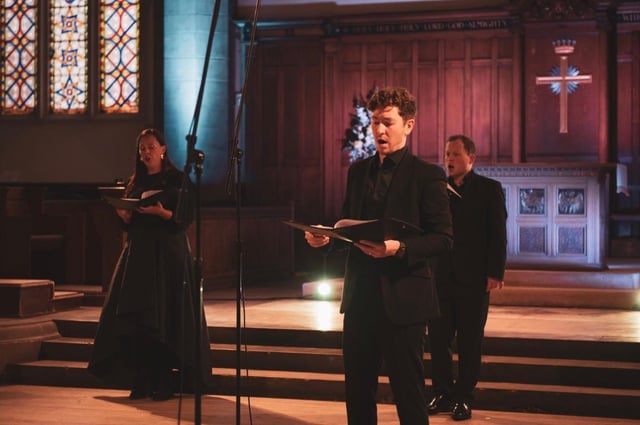 What's up
At a time when many people have been separated from friends and family, human voice performances are particularly powerful, writes David Kettle
Monday, November 23, 2020, 12:44 p.m.
"/>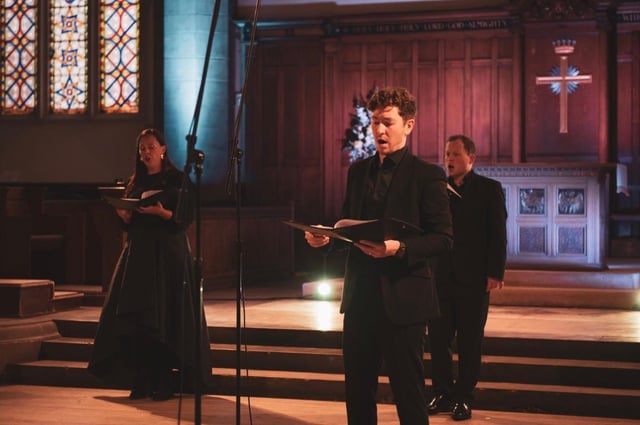 The Dunedin Consort plays in Greyfriars Kirk, Edinburgh PIC: Arms & Legs productions How lonely the city is
Of all the classic online offers that were available during our Covid era, those who have the voice have something particularly powerful. Perhaps it is the deep, direct form of human expression that is not conveyed by an instrument and that delivers such a punch. On the other hand, there is also an awareness of how risky voice projection can be.
Not that the clearly aloof 12-member choir of the Dunedin Consort in How lonely the city sits (*****), beautifully recorded on video in Greyfriars Kirk from Arms & Legs-Produktionen in Leith. The themes of the concert – loneliness, isolation, the empty streets of an abandoned city – were thought up before the pandemic, but of course now feel all the more immediate.
register

to our daily newsletter
The i newsletter

Cut through the noise

It is a cathartic experience that faces our current challenges and overcomes them with impeccable, expressive presentations. Conductor Nicholas Mulroy – recently appointed deputy director of Dunedin – seems to have a miraculous gift of conjuring up unique soundscapes for each of the contrasting pieces in the concert – beautifully luminous and supple for the lassus laments that dominate the performance. warm and resonant for Rudolf Mauersberger's Brahmsian How is the city so desolate; fiery and chiseled for James MacMillan's mighty Miserere.

The latest piece of the concert – Ninfea Cruttwell-Reades Vigil I, which Dunedin commissioned specifically for the event – is also its highlight. Cruttwell-Reade shifts the focus between different singers, different harmonies and even different languages, creating a fascinating soundscape and an astonishingly rich script that rings in the ears long after the piece has ended. Available online free of charge until December 18th at www.dunedin-consort.org.uk. This is a considered, thoughtful, CD quality concert that feels equally comforting and inspiring.

The Scottish Ensemble – who rightly won the Royal Philharmonic Society's 2020 Ensemble Award – was more secular about similar ideas in Songs for Life (www.scottishensemble.co.uk/concert/songs-for-life-with-karen-cargill). a collaboration with mezzo-soprano Karen Cargill (****). Filmed by Miranda Stern at the Cottiers Theater in Glasgow, it pitches an eclectic, sometimes provocative selection of pieces against each other, from a brilliant, energetic movement of Walton's Sonata for String Orchestra to the warmth and richness of George Walker's Lyric for Strings. Cargill is in extraordinary form and reacts to the musical spectrum of the concert with disarming simplicity and sincerity – it features a wonderfully smooth, lively Mahler, a softly harrowing Dido's Lament and a very moving Auld Lang Syne at the end. Video and audio aren't always completely in sync – it's apparently caused by the combination of different settings for film and recorded sound – but it's a typically bold offering nonetheless, carefully delivered.

Cargill re-appears as the tender mummy (one of many Scottish singers, including Shuna Scott Sendall as the yoga instructor cat) in a stunning online production of Ravel's opera L'enfant et les sortilèges (**) ***) founded company VOPERA, the Virtual Opera project (www.vopera20.com), which is free to view until December 15th. VOPERA's amazing, sometimes hallucinatory vision of Ravel's fairy tale parable, brilliantly conceived by director Rachael Hewer and designer Leanne Vandenbussche, finds a heartbreaking home for the cast of animals, furniture and household items among images that are all too familiar to us: a fairytale princess becomes to a nurse in full PPE; a frog choir meets via Zoom; A dragonfly and bat are isolated behind glass in a nursing home.

The story behind the production is noteworthy enough: it was created from scratch under the strictest lockdown conditions. Each part was recorded separately in the soloists' own four walls, then put together with phantasmagoric animations and a new reduced orchestration by conductor Lee Reynolds played in style by the London Philharmonic Orchestra.

Technically, the results are exceptional, but creatively this is quite simply a masterpiece, one of the safest, most ambitious, and deepest projects to come out of Lockdown, and one that is determined to view lockdown restrictions as creative opportunities. If you can make it through the images of ghost lights and empty auditoriums that accompany the opera's closing choir without reaching for a handkerchief, then you are made of stronger material than me.

A message from the editor:

Thank you for reading this story on our website. While I have your attention, I also have an important request for you.

The dramatic events of 2020 are having a huge impact on many of our advertisers – and, consequently, on the income we generate. We now need more than ever that you take out a digital subscription to support our journalism.

Joy Yates, editor-in-chief